Seattle University will be hosting Projects Day on June 3rd. In this event graduating students will show the results of yearlong industry-led engineering design projects.  This is a great opportunity for companies to see the work of college students and to look for possibilities of collaborating with students in future projects. Projects Day is free and open to the public.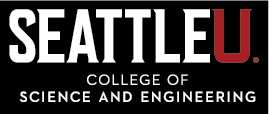 When: June 3, 2016 form 12:30 to 6:00 PM
Where: Sullivan Hall – SU Law School (Seattle University 901 12th Ave, Seattle, WA 98122)
Register: Click here to Register! 
Schedule:
11:45 AM to 12:30 PM : Check-in and Registration
12:30 PM to 12:45 PM : Welcome to Projects Day 2016
12:45 PM to 1:45 PM : Presentation Session 1
2:00 PM to 3:00 PM : Presentation Session 2
3:15 PM to 4:15 PM : Presentation Session 3
4:15 PM to 6:00 PM : Poster Session and Reception