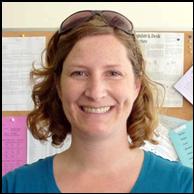 Molly Adrian, PhD
Dr. Adrian's background broadly is in developmental psychopathology, with specific training and expertise in emotion regulation and social skill development in typically developing and atypical developing youth (e.g., youth with suicidality and/or comorbid depressive and conduct problems). Emotion regulation and skill development are two key constructs involved in this application. As a postdoctoral fellow with the Developmental Pathways Project at the University of Washington, she has developed research projects in collaboration with the multi-disciplinary research team and conducted secondary data analyses to understand the development of atypical emotion processes and the outcomes related to these trajectories.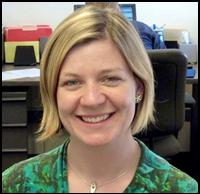 Sarah Charlesworth-Attie, MPH student
Sarah received a BSc in Psychology from the University of Toronto in 2001.  Upon graduation she worked as a research assistant in Psychiatry and then as research coordinator in OBGYN at the University of Pennsylvania.  During that time she also served as scientific reviewer on UPenn's Institutional Review Board and was a founding member of the Society for Clinical Research Coordination and Management.  In 2008 Sarah accepted a position at Stanford University School of Medicine where she managed clinical research operations for the Women's Health program.  She is currently a Maternal and Child Health MPH candidate in the Department of Epidemiology at the University of Washington where she hopes to continue on to doctoral studies in reproductive, perinatal and pediatric epidemiology.  Sarah is a graduate research assistant for the DPP, where she provides data management, analysis and IRB support.  Her own research interests include determinants of adolescent mental health, environmental impacts on reproduction and development, and the intersection of reproduction and mental health across the female lifespan.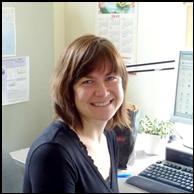 Gretchen Gudmundsen, PhD
Dr. Gudmundsen is an Acting Assistant Professor in the Department of Psychiatry and Behavioral Sciences and an Attending Clinical Psychologist at Seattle Children's Hospital.  Her research interests include evidence-based treatment development for adolescent mood disorders, personalization of psychosocial interventions for adolescent depression and evaluation of the role of stress and coping in depressive disorders. She has been involved with the DPP since 2008 as a data analyst and co-investigator and most recently as the primary investigator of the Teen Coping Study, a satellite study of a subset of DPP participants focused on evaluating the physiological stress profiles of adolescents with and without a history of depression.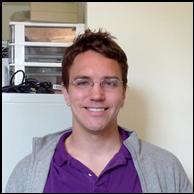 Aaron Lyon, PhD
Dr. Lyon's research interests broadly include (1) increasing the accessibility of mental health care for chronically-underserved youth (especially low-socioeconomic status and ethnic/cultural minority) and (2) the dissemination and implementation of evidence-based practices in settings that are most easily accessed by those youth. His research is most frequently focused on the education setting and involves the evaluation of training and consultation programs for teachers and for mental health providers in school-based health centers (SBHCs). He is currently working with other members of the Developmental Pathways Research Program team to (1) investigate the effectiveness and multi-system impact of education-sector mental health services using a combination of primary, secondary, and administrative data sources, (2) study methods of maximizing the fit between evidence-based interventions and the demands of the SBHC context, and (3) enhance the efficacy of continuing education and training for school-based providers.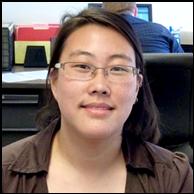 Nancy Namkung, BA
Nancy has been working for DPP since October 2005. She started as an interviewer for DPP, but now spends most of her time in the office preparing materials, training, and entering data. She likes being involved in all different areas of the DPP research study. Her undergraduate degree was in Psychology and Art and she worked as an autobody repair technician for 3 years. Working in research has really focused her goals and plans for the future, and has prompted her to go back to school to study social work.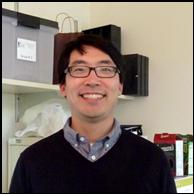 Isaac Rhew, PhD
Isaac is an investigator with DPP as well as a Research Scientist with the Social Development Research Group at the University of Washington.  His research interests include psychiatric epidemiology, adolescent health, neighborhood characteristics and mental health, interventions to prevent problem behaviors, and longitudinal and multilevel statistical methods.  He has been involved with various research studies using DPP data including his master's thesis examining associations between body mass and depressive symptoms.  He completed his PhD in epidemiology at the University of Washington in 2009. Outside of work, Isaac enjoys ultimate frisbee, playing the cello, and chasing his toddler son around the house.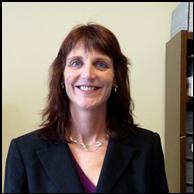 Carol Rockhill, MD, PhD, MPH
Dr. Rockhill is a child and adolescent psychiatrist.  She has an active clinical practice at Seattle Children's Hospital, and also participates in research.  Her career goal is to become an outstanding academic child psychiatrist specializing in the biological and psychosocial factors that contribute to risk for mood disorders in children and adolescents, and to use this understanding to inform the development of prevention and intervention strategies.  Her pursuit of training toward this end is unique, combining a medical degree (M.D.), an education degree (M.S. in Educational Psychology), a Ph.D. in Human and Community Development; and a Master of Public Health (M.P.H.) in Health Services.  In July 2007, she began an Acting Assistant Professorship in academic child psychiatry at the University of Washington and Children's Hospital.  Dr. Rockhill has been a part of the Developmental Pathways Project since 2006, and in 2009 published a paper in the Journal of Adolescence examining the role of social skills and support in mediating the association between having psychiatric symptoms and having poor achievement at school. The main finding of that paper was that children and adolescents who have a combination of depressive and conduct problem symptoms have a particularly strong link between lack of social skills and social support and poor academic achievement, compared to the other groups.
 Kelly Thompson, MSW
Kelly has been with the Developmental Pathways Program since 2002.  She is a clinical social worker with a Master's degree in Social Work from the University of Michigan.  She brings a strong background in children's mental health and extensive experience developing school based programs and collaborative partnerships to the research program.  Kelly has taken the lead on various DPP projects, including the Depression Screening Project in the Seattle Public Schools and the Middle School Support Project, implemented in 2006 with Sound Mental Health and the Seattle Public Schools.