Last week, the UW responded to concerns about name representation on institutional interfaces. Both staff and students have long wanted the freedom to represent their preferred names on UW information systems and directories.
According to a recent email from Phillip J. Reid (Vice Provost, Academic and Student Affairs), students can update their preferred names by going to https://identity.uw.edu/. This website allows students to update their preferred name, which will then appear on select institutional systems. The following interfaces are available for the Autumn 2016 Quarter:
Class photos
Rosters
UW Directory
Grade Page
There will be additional interfaces made available in the Winter 2017 Quarter, which include:
Canvas
MyPlan
MyGradPlan
Electronic Academic Records (EARS)
Degree Audit Reporting System (DARS)
Panopto
To get more information about these changes, see the Office of the University Registrar's Preferred Names page.
Because Canvas is not an available selection until Winter Quarter, we wanted to take a moment to share how Canvas users can have their preferred name represented.
1. Go to Canvas.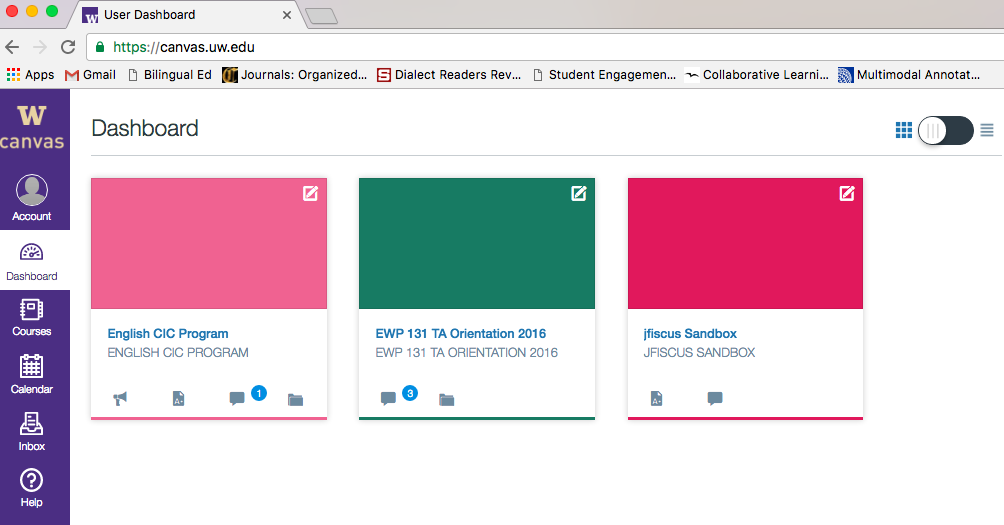 2. Click on "Account."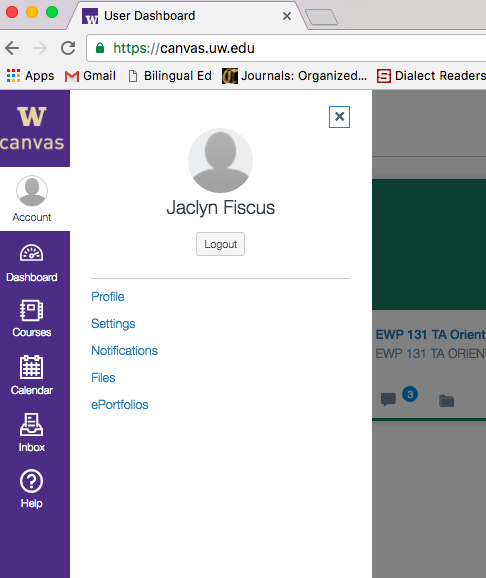 3. Click on "Profile."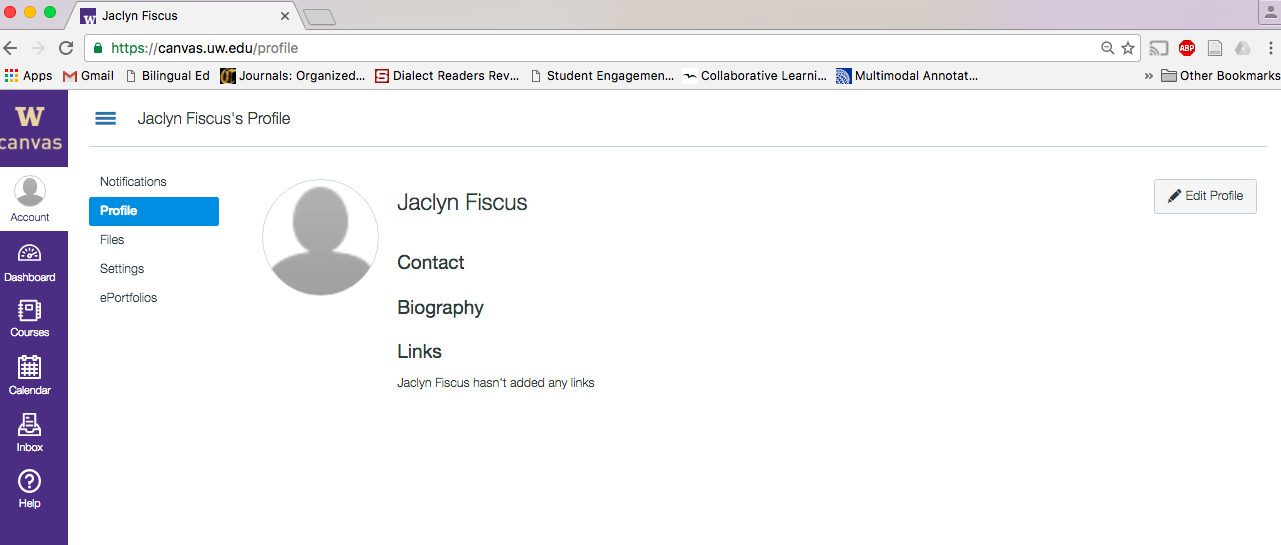 4. Click on "Edit Profile."

5. Enter the name that you would like to appear on Canvas.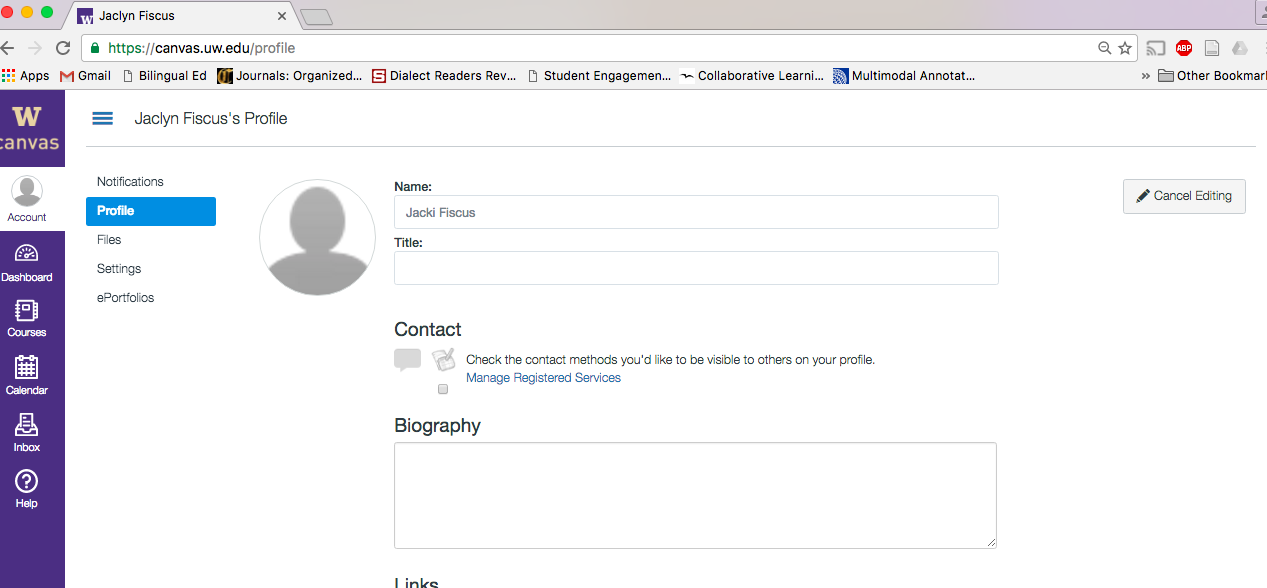 6. Click "Save Profile."

As always, please let us know if you have any questions!