Hi everyone, welcome to Spring 2017 in the CIC!  This post is to briefly introduce myself and ways I might be a resource for your computer integrated teaching, learning, and research this year.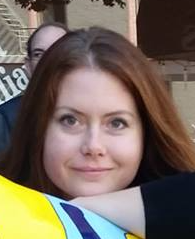 If you start teaching in CIC or ENGL 182 this year, you'll definitely meet me during your orientation.  I'm currently a PhD student in the English department's language and rhetoric program and chair of the annual UW Praxis Conference.  I have a background in TESOL and applied linguistics, and my research interests focus on how and why people move across language and modalities in their literacy and composition practices.  I'm also interested in gaming and critical pedagogies.
CIC supports many levels of technology integration in our classes and spaces, from minimally to fully integrated.  You don't have to fundamentally change your teaching philosophy for CIC, but can adapt your teaching to the available technology.  If you don't have a regularly scheduled class in one of the CIC computer labs, but want to reserve a space for a specific class activity like peer review, research, an eportfolio session, or anything else, I'm the one to contact.  If you're not sure what you would use a CIC computer lab for, let's talk about the possibilities!
Here are some things to keep on your radar this year:
CIC blog posts – check back periodically for tips from me or your colleagues
CIC workshops – invitations will be circulating through department emails
CIC teaching resources – we continue to add content to the website
You can reach me at hshelton [at] uw.edu and my office hours for each quarter are posted here.  If you have an emergency with technology in the CIC rooms, check with the ischool first, but I can also help troubleshoot in a pinch.  I look forward to working with you this year!