Original PROPER Working Sessions Post on June 29, 2016
Not much has changed in the past 4 years in at least one context – I still attend a lot of meetings! Otherwise lots has changed, yet I think this is still a good guide to better "meetings" – I've updated it and added some new content yet still retained much of the original post.
During this time when a majority of my colleagues are working from home, I often jump between Zoom meetings for a large portion of my day and come away with more action items and more new emails than I have time to actually process. While I cannot necessarily solve the need to be in multiple meetings (or working sessions) in a given day, I have a proposal to make those I do attend even better: PROPER REMOTE Working Sessions.
Before you schedule something, you should visit should it be a meeting to see if you really need a "meeting" in the first place. There are many alternatives to a meeting mentioned on should it be a meeting, but a few others include sending a quick message via a messaging platform (think Slack or Teams), sharing a collaborative document, meeting with one other person to develop the agenda (or just do the work), or deferring the work until there is a greater demand.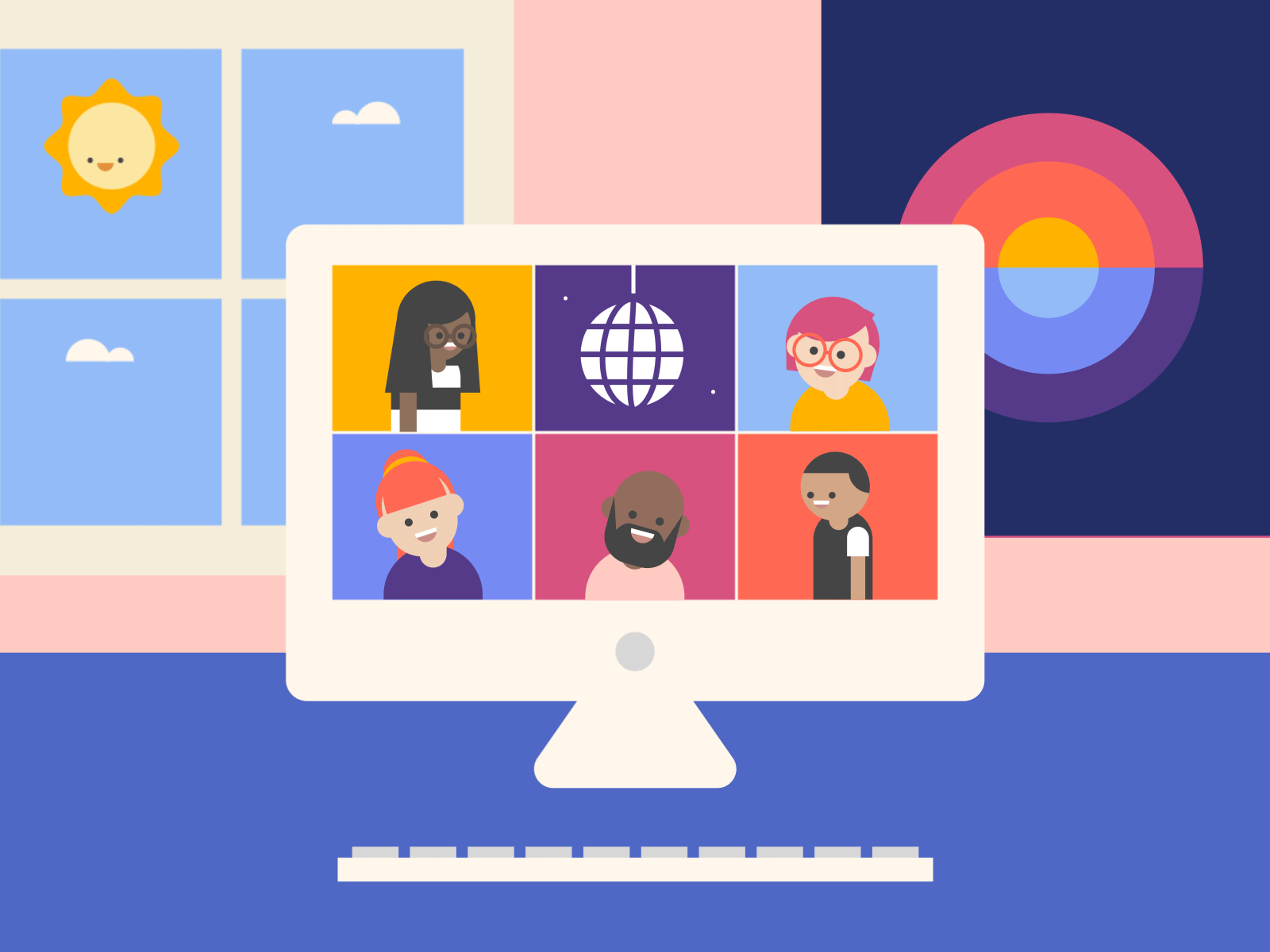 I'm going to start out of order as the REMOTE tips are critical at this time and new content. A great REMOTE Session requires all of the following ingredients.
REMOTE stands for Ready, Edit, Minimize, Optimize, Tools and Engagement
Ready? – The basis for a great online meeting or working session is the same ingredients as an in-person session. Make sure you've got all the PROPER items first.
Edit – A common approach to online working sessions is to "lift and shift" a traditional in-person meeting without making any changes. Remote meetings require a different approach as many in-person activities do not translate well online. Make accommodations for your move to online.
Minimize – A good remote meeting is a short remote meeting. Instead of one longer 60, 90 or even 120 minute session, plan on breaking it up over several smaller sessions, and provide "homework" between sessions so that your progress is amplified. Think of your time together as a chance to reflect on what you've done and get feedback to continue your work together offline.
Optimize – Are there other ways to achieve your outcomes? Could this session be effective as partially real-time, and partially asynchronous? Collaborative documents are a great way to continue the work together offline, and quick messages or emails can replace lengthy meetings.
Tools – Leverage the unique tools and format of being remote, and choose what will enhance your time together. Think about how you want your online working session to proceed. Will you allow anyone to share their screen? Are you expecting participants to share their video? Will chat be enabled? Are you planning to record the session?
Engagement – What is your plan for engaging your remote attendees? You can use tools like external polls, built in participant response, virtual or physical raised hands. Be sure to set expectations for engagement both in advance and at the start of your time together. If you are hosting a larger online session, think about having someone else manage meeting details so that you can focus on engagement.
The most effective meetings that I personally run or attend are those where explicit planning and preparation are evident. Well thought out agendas, prep materials sent in advance, and clear roles for everyone involved are just a few of the items necessary to be successful.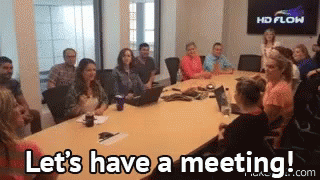 A PROPER Working Session has several key ingredients, all of which I believe are required to make the most effective use of time scheduled with a group. For my purposes, these recommendations should apply to any scheduled block of time that has more than two (2) people and that lasts thirty (30) minutes or longer. I use the term working session instead of meeting, because I believe it emphasizes accomplishment instead of simply conversation.
PROPER stands for Purpose, Roles, Outcomes, Plan, Executive summary, and Review items.
Purpose: Make the purpose explicit and clearly set expectations to better prepares attendees.

If the purpose is counter to what attendees expected, that can be discovered and rectified prior to everyone gathering together and discovering they all had different ideas and possibly competing agendas for their time together.

Roles and (people) resources: Clearly state the role of each attendee for the working session to help those invited understand what they are responsible for providing and eliminates attendees who don't need to be there.

Make it clear whose attendance is optional as they don't have a specific role to play. If you are getting together more then five (5) people, designate someone (maybe a PM or other PROPER meeting champion) as the facilitator to keep everything running smoothly and according to the plan.

Outcomes: Determine the outcomes you desire in advance. Effective working sessions produce actual work.

These outcomes can be as simple as meeting minutes with documented action items and decisions, or as specific as a detailed and updated specifications or requirements document that will drive other work. I do not want to live in a world where a working session can take place and nothing (physical or virtual) is produced.

Plan (agenda): Provide a clear agenda that outlines the time spent together.

As you've clearly stated the purpose, roles and anticipated outcomes, a detailed plan or agenda is your game plan for working together to accomplish it all. The plan also helps you understand if this will be a 30-minute decision session, or a 90-minute deep-dive. A good plan lays out the activities in the right order, and assigns people in their specific meeting roles to help facilitate their relevant activity.

Executive summary: Distribute a recap of the session to all attendees and other stakeholders.

If you are like me, you've left a meeting with an opinion about what just happened, and then find yourself in a conversation with another attendee a week later who has a completely different perspective and understanding about decisions or next steps. This can be avoided, or at the very least mitigated, by having an executive summary sent out after the meeting. Something as simple as the highlights of the meeting, any decisions and next steps can suffice, or it can be as comprehensive as UW Connect items being created, meeting minutes being posted to a shared document space and linking to finalized or draft documents from the meeting. If there is a difference of opinion, that can come out before the next gathering and can potentially be an agenda item to cover (or better eliminate with an offline conversation).

Review and prep items: Prepare all attendees by sending the agenda and other materials ahead of the scheduled time.

At minimum, working sessions should have an agenda that is sent out in advance so that everyone is clear about what will and will not be covered. In some cases, additional materials such as specifications, documents or action items and decisions should be sent out prior to the meeting with the expectation that attendees will review them ahead of time and send in their specific feedback or questions. This creates an effective working session where those in attendance can make forward progress instead of rehashing previous work.
By combining all the parts of a PROPER working session, everyone involved directly or indirectly can benefit from the greater effectiveness of time scheduled together.
These changes to meeting or working session culture do not happen overnight. The first step that you can take today is to ensure all of the calendar invites you send are PROPER. You can encourage others to do the same by tentatively accepting invites from other teams or people, and then asking directly for the missing pieces (or better yet suggesting based on your understanding). This helps propagate the culture and shows that you are invested and plan to play an active role in the success of that meeting or working session.
This is an update for PROPER REMOTE working sessions. Please comment if you have any suggested improvements or tips that have made your time in meetings more effective and efficient.