We're almost at the end of the quarter, but the fun isn't over yet! Before we take a look at what's to come, let's revisit some highlights from the past few weeks!
On April 30, we held our annual cabaret night – this year, our theme was "Lights, Camera, Chorale!". Alongside performances from our very own Chorale members, we also had guest appearances from the UW Vocal Jazz group and the Hounds of Music. We had a great time putting a show together for everyone, thanks for all the support!
On May 29, we had our joint spring concert with Chamber Singers. Chorale's portion of the concert also featured performances from Anacrusis (our non-music major satellite choir) and the Chorale members in our Baltic tour choir (more on that later!). Thank you to everyone who helped organize this concert, and best wishes to the graduating seniors in both choirs!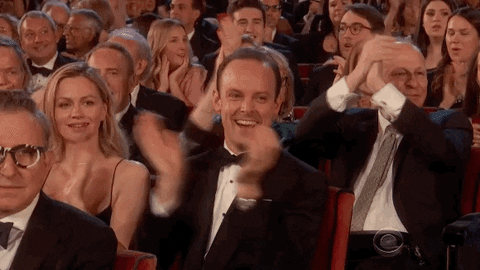 Our last concert of the year will feature Chorale joining forces with Chamber Singers and the UW Symphony Orchestra performing Benjamin Britten's War Requiem. All of us have been working hard to learn this challenging literature, and we would love to have you attend! More information is provided in this link.
In the meantime, our Meet Chorale series will be running until the end of the quarter, so make sure to follow us on Facebook or Instagram if you want to keep up with all the posts!
The Estonian song festival is around the corner, so make sure to check back here for a review of our Baltic tour! But for now, peace out! ✌