Day One: Arrival
I arrived in Lima around 12:45AM. De-planing and customs were relatively painless. My next flight was at 6:45AM, and I was told Star Peru (my airline) didn't open registration until 3:00AM. Well, as it turned out, Star Peru didn't open until 4:30AM, so I sat in the frigid terminal for over three hours. Fortunately, I was able to call my boyfriend from a pay phone – that helped immensely. Once I got my boarding pass, I made the long trek to gate 36, which actually opens up to the street. We waited a little over an hour there. At about 6:50AM, we boarded a bus, which took us maybe 500 yards to our plane. The plane, which was quite small and old, was remarkably spacious and comfortable. I was in an aisle seat in a row of only two. The flight was very easy, save for the nausea I felt from being awake for so long.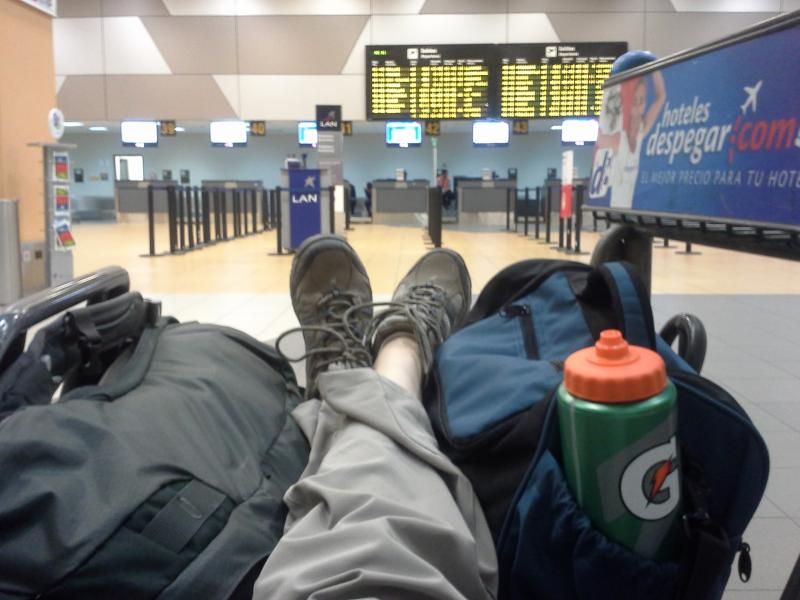 Once I arrived in Cusco, I got my bag, found a taxi, and got to Hostal Alfonso II (though the taxi driver scammed me in the process – I ended up paying about five times the amount I should have). When I got to my room, I sat on my bed and got a bit emotional; mostly over the fact that I could now sleep. I was so glad that the travel was over. I put on more layers, curled up under two alpaca blankets, and passed out for two and a half hours. Those hours were the longest of my life. I woke up feeling like I'd been out for seven hours.
We had a brief meeting with lunch, then some time to settle in before we went shopping for last-minute supplies. Later, we had a more official meeting to go over rules, expectations, and itinerary. Everyone seems really sweet – I think this group will be very successful together. We had a wonderful dinner and a quirky, fairy-tale-like restaurant, got to explore the main plaza a bit, and now…here we are. My brain revolts when I remind myself that I got in just this morning. It feels like I've been here for days.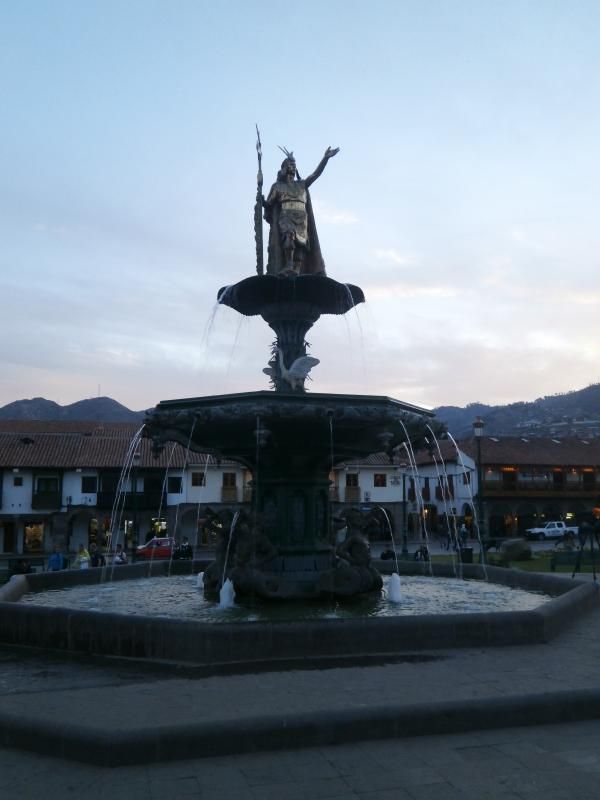 Tomorrow will be an interesting one, I'm sure. I am eager to see what ends up presenting itself out there in the wilderness. I feel like I've already become a much better traveler; I can't imagine how I'll feel at the end of this trip.
Day Two: Travel by Bus
On this day, we spent our time on a bus, which took us over the Andes. I had a great conversation with Ursula (one of our professors) regarding political climate – of course, I found that fascinating. Apparently, it's a very mixed political spectrum here. There are many parties, and the country can't really be divided into political regions like the U.S. can. Religion and affluence seem to be bigger indicators of political leanings. It also sounds like environmental sentiment is very similar to Ecuador (where I studied abroad last year), meaning that most people are in favor of development over conservation – it's that same predicament of humans rights in theory versus in practice that we see all over the world.
After a few hours, we stopped at Ninamarka, which is a recently excavated area with pre-Inca tombs. That was a fascinating bit of history. The tombs looked like small, one-room houses, and were made up of rough stone and mortar. About forty minutes away from Ninamarka, we stopped in a pre-colonial town for a snack. They served us egg sandwiches with tea and coffee. After we left the town, we descended into a narrow valley where there was clearly more moisture. The green cover was much denser, and there was less agriculture.
We later stopped at the entrance to Manu National Park, which would be home for the next twelve days. At this stop, we took some time to walk along a trail and look at plant species. We talked about the endangered Polylepis tree, bromeliads, epiphytes, etc. We ate our lunches of fruit with simple cheese sandwiches, and we were on our way. Our bus bottomed out a nubmer of times, but it provided us with wonderful opportunities to walk around and stretch our legs again. On one stop, we got to see six Cock of the Rocks doing their mating songs and dances. They were simply stunning birds, and their behavior was so peculiar! The males moved to new locations together, trying to lure in the females.
After a total of about 12.5 hours of travel by bus, we're made it to Atalaya. Some people stayed in dorms while the rest of us camped in our tents on a big wooden platform. Everyone seemed in high spirits, and we were feeling ready for the next two days of travel.